September 21, 2022
Learn how to keep a home with pets clean, so you're always ready for guests.
Pets are a furry extension of our family. Unfortunately, with all that fur comes a bit of a mess.
While vacuuming and dusting are absolute essentials, there are a few of other tricks that will make your life easier.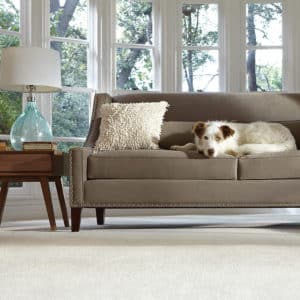 Vacuum and Dust Regularly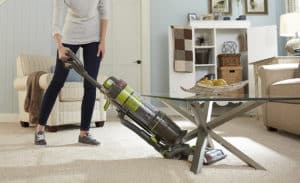 When you have a home with pets, invest in a quality vacuum designed to handle that extra hair without clogging. Make it a habit to vacuum the home daily or every other day.
This chore is virtually effortless when you invest in a robot vacuum designed for homes with pets. Simply turn it on and watch it go to work. Some brands even offer the ability to control the unit remotely, which means you can turn it on at any time from anywhere.
Not all the pet hair will end up on the floor. Tackle the hair that settles on shelves and tables by making it a habit to dust flat surfaces regularly.
Establish a Regular Bath Time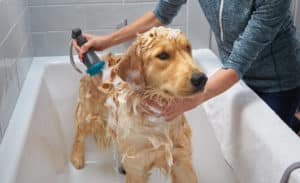 Tackling the shedding alone isn't enough. Get to the root of the issue by giving your furry friends regular baths. This will help control the excess fur, and it's also how to keep the house from smelling like a dog.
Make sure to give your pet a thorough brushing after the bath to get rid of any extra fur that is stuck in their coat. This is especially important for keeping a house clean with multiple dogs.
Choose Pet-Friendly Furnishings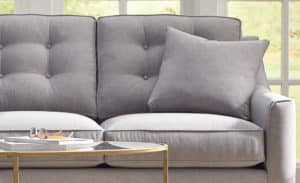 When it comes to furnishing the home, picking pet-friendly fabrics is key. Anything with a thicker texture will grip onto pet hair and make it hard to remove. Instead, opt for more pet-friendly fabric solutions. Leather sofas and chairs are among the best options for pets because they are easy to wipe clean. Just make sure to keep your pet's nails trimmed so they don't scratch the surface.
If you do have fabric upholstery, consider laying a cover or blanket where your pet likes to sit to help keep the furniture protected. The blanket and cover are easy to throw in the washer and dryer when needed.
Keep the Air Fresh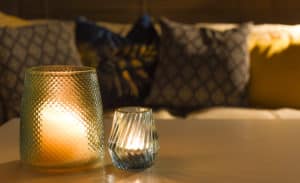 Sometimes your home starts to smell more like your pet than like your house. Maintain air quality by changing the air filter in your a/c unit. Always make sure to clean the air conditioner intake regularly. 
Keep your home smelling clean and fresh by airing it out regularly with open windows. You can also keep air fresheners throughout the home. If you are out of air fresheners, try burning a candle for twenty minutes before guests arrive.
Tip: Invest in a quality air purifier to cleanse the air throughout the day.
Keep Lint Rollers On-Hand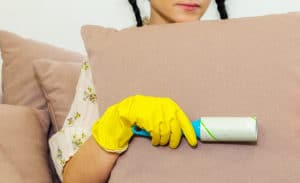 When you have a home with pets, the hair will be a constant battle. Keep plenty of lint rollers on-hand for those last-minute clean-ups. Storing a lint roller in your car is a great way to maintain the upholstery after trips to the vet or dog park.
Keep Toys Stored in a Basket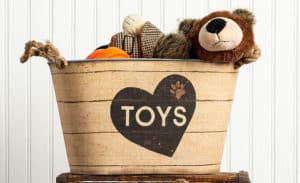 Most pets have toys that keep them engaged throughout the day. When those toys are scattered around the floor, it is easy for the house to look messy. Contain the clutter while still offering easy access for your pooch by keeping an open basket nearby for toy storage.
Use a Placemat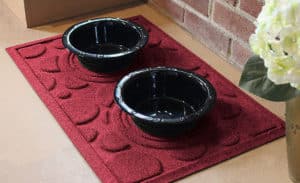 Use a large rubber placemat or small rubber welcome mat under your pet's dishes to provide a layer of protection for your floors. This can also keep the area looking clean and tidy. When the placemat gets dirty, it is easy to give it a quick wash in the sink.
Your pet is a part of your family. Give them a home they can feel welcome in while maintaining cleanliness by adding a few simple chores to your routine. None of these house cleaning tips for pet owners are too time-consuming, and all of them will help make sure your home is just as fresh as a home without pets. Ready to find the items you need to clean your home? Find products fast with image search in The Home Depot Mobile App. Snap a picture of an item you like and we'll show you similar products.
Real Cleaning Services
Ready to experience what a truly clean house feels like? Our team is professionally trained to ensure only the highest-quality cleaners step foot into your space. We are also insured, so that means you can rest easier knowing your space is protected while we work.
Whether you need a one-time deep clean for your home or a thorough office cleaning, we get our hands dirty in it all to give your space a real clean. Get a Quote today to gift yourself a fresher environment tomorrow.