September 2, 2022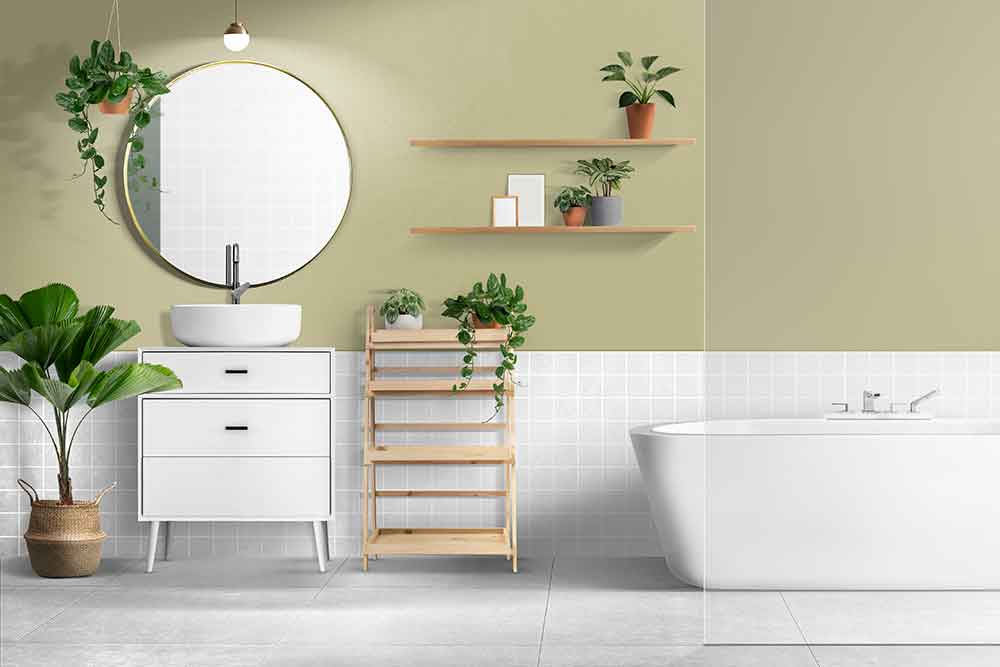 Learn the best way to clean tile floors like a professional:
You likely have it in your bathroom or kitchen. Yes, we're talking about tile floors.
Tile serves as a versatile and attractive flooring type for many areas around your home.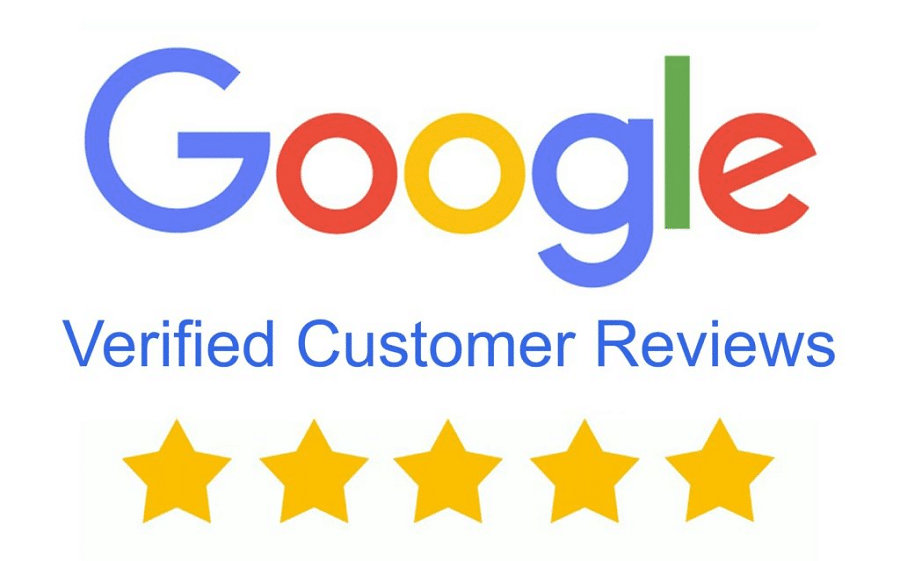 Get A Quote TODAY!
Its solid, durable surface allows you to easily see and pick up dirt,
and a spill won't ruin the floor or cause stains like it would on carpeting. 
You can find a type of tile to match any mood or aesthetic these days.
From porcelain to wood-look tile, your options are endless.
In order to keep your flooring looking its best, you want to know how to clean tile floors the right way.
And don't forget about the grout! It's an easy process that isn't as complicated as you may think.
The real key to cleaning tile floors is to match the type of tile you have with its appropriate cleaning method. Keep reading to learn our tile and grout cleaning tips.
How to Clean Ceramic Tile
Before you start cleaning ceramic tile floors, you will want to remove any rugs, shoes, and items from the floor.
Your goal is to create a clear path for your cleaning process.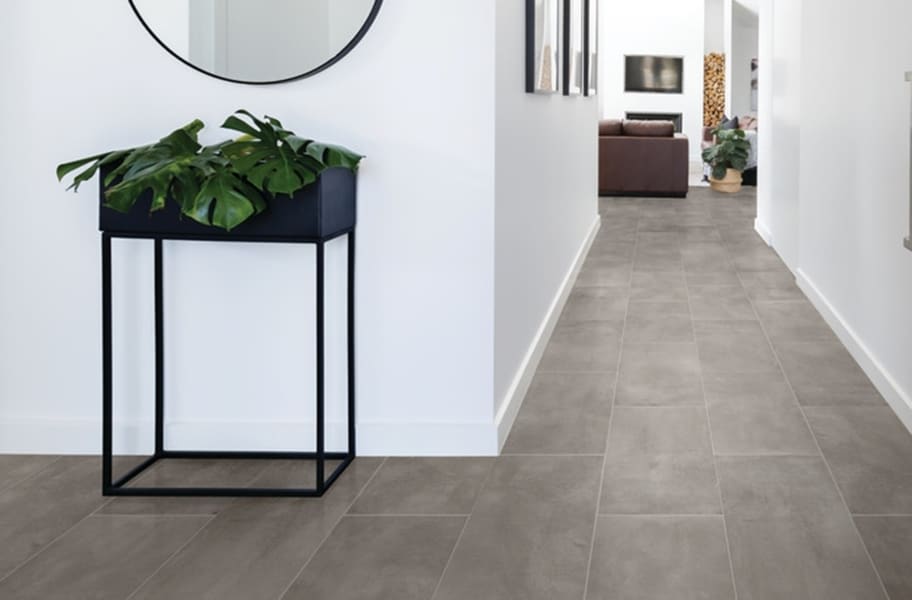 After that's done, use a broom or vacuum cleaner to remove loose dirt and debris from the floor.
If you find some sticky residue on the surface of the tiles, you can take an old plastic card or plastic knife and scrape up the residue without harming the tile.
Then, fill a bucket with warm water and a small dollop of dish soap. Dip your mop into the bucket,
wring it out, and then mop those ceramic tile floors until they look sparkling clean. 
Fill another bucket with only clean water and repeat the mopping process to remove any soap from the floors.
You can either allow the floors to air dry or use a microfiber cloth. 
How to Clean Porcelain Tile
Like cleaning ceramic tile, you start cleaning porcelain tile floors by removing rugs and sweeping up loose dirt and debris.
If you have unglazed or unpolished porcelain flooring, you will want to use a brush with soft bristles.
Dip the brush into a bucket filled with warm water and vinegar, then scrub the floors.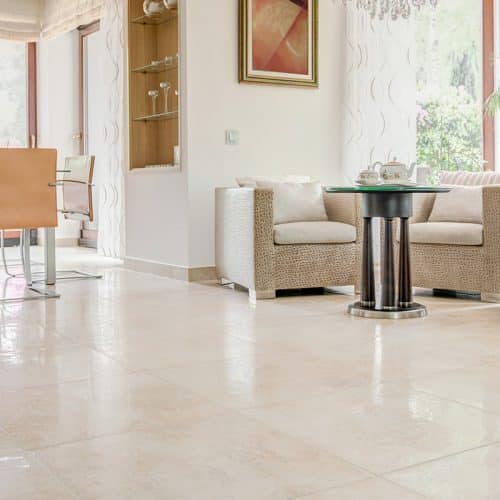 Fill your bucket with clean, warm water and go over the unglazed porcelain again for good measure.
We recommend taking a towel and drying the tile that way instead of air drying. 
Follow the same steps if you have glazed or polished porcelain tile floors. Instead of vinegar, you can opt for a tile-based cleaner.
You want to avoid using bleach or ammonia-based cleaners on porcelain, whether it is glazed or unglazed.
By the way, we also broke down how to clean laminate floors and wood floors if you have either flooring type in your home.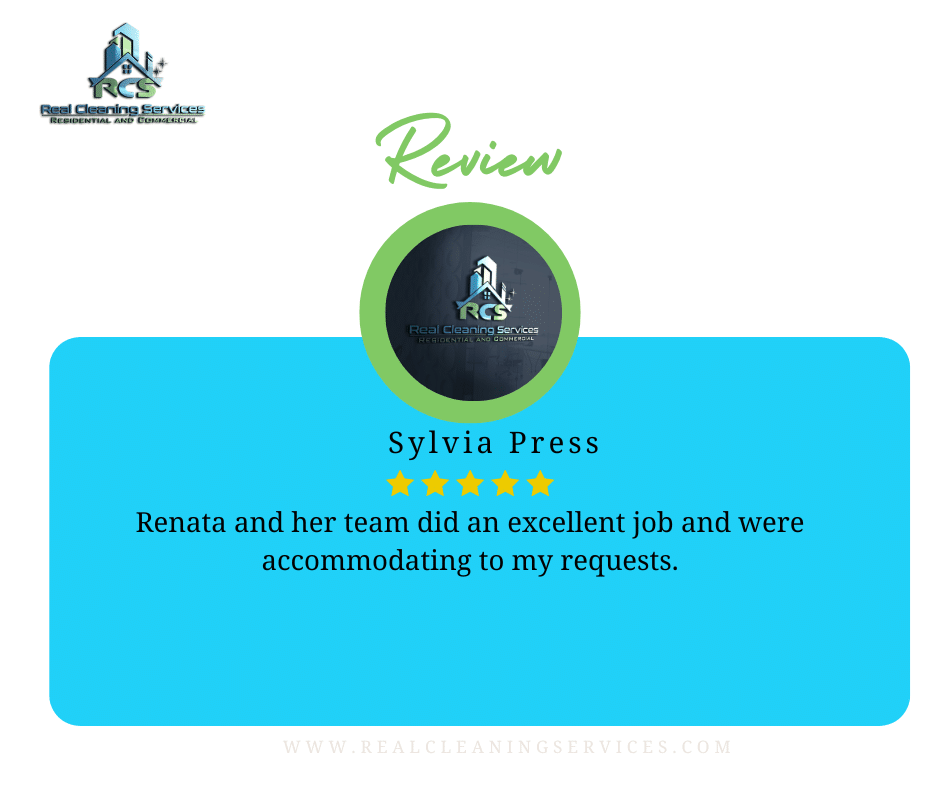 BOOK ONLINE
How to Clean Grout on Tile Floor
You've swept and mopped the surface of your tile floors, but that clean shine is still missing.
The one downside of tile is that it will not look spotless unless you clean the grout too.
You can rent a deep-cleaning grout machine from a hardware store for a more professional finish.
But if you'd rather DIY it, you have a few options. 
Cleaning tile grout without a machine requires a bit of elbow grease.
You can start by creating a paste of baking soda and water, scrubbing the paste into the grout with a brush.
Or you can use a grout cleaner that packs a heavier punch. Let the solution sit in the grout for 15 to 30 minutes.
The longer it sits, the more it cuts through the dirt. 
For counter tile or backsplash tile, grab a sponge or brush and get to work. Never use steel wool sponges as this may scratch the tile.
Opt for a sponge with a soft side and a slightly rough side, using the rough side on the grout. 
Once all the grout lines look clean, rinse with water and dry.
Real Cleaning Services
Ready to experience what a truly clean house feels like? GET A QUOTE TODAY!
Our team is professionally trained to ensure only the highest-quality cleaners step foot into your space.
We are also insured, so that means you can rest easier knowing your space is protected while we work.
Whether you need a one-time deep clean for your home or a thorough office cleaning,
we get our hands dirty in it all to give your space a real clean.
Request a quote today to gift yourself a fresher environment tomorrow.